There are plenty of lists featuring the best home workout equipment out there, but this list is a little different. I didn't just look at what equipment actually provides results, although these definitely do! I wanted a list of home workout gear that can actually make working out more fun.
In general, most people aren't all that enthusiastic about working out. It isn't really enjoyment that drives the majority of people to the gym. We want to look better and feel better, so we go labor away in an effort to attain those results, right? Eyes on the prize!
Related: Let's Get Moving! Here's the Perfect Workout Song for Your Sign
But to actually see those results, you have to keep up with working out consistently, and that's usually where I don't do so well. If I'm not having fun, it's pretty hard to keep myself motivated. As you can guess, this is where all those unique workout classes, like pole fitness and aerial yoga, come in. They infuse fun into working out, so it feels less like work and you're more likely to stick with it.
Unfortunately, those trendy, fun workout classes aren't a great fit for everyone. For starters, you have to work around the schedule that they offer. You might find that these fitness studios don't offer classes at times that work for you. It can be especially difficult for anyone who works late or works on weekends. The last time I tried to sign up at a studio, all the beginner-level classes were offered during my work hours!
Consistently attending on-trend fitness classes can also run up a bill. Any special workout gear or equipment aside, classes are rarely cheap. And you definitely won't see any of the benefits if you don't attend enough.
Okay, so where does that leave us? Well, we're back to either having a membership at a no-frills gym or working out at home. And if you have weird work hours, small kids to take care of, or both, you're looking at home workouts as your best bet.
Working out consistently at home requires a huge amount of motivation. Other motivators, like having a workout group or having paid a subscription fee, are clearly absent from the home gym setup. That's why we have to find other ways to keep ourselves motivated to actually do the work.
Hey, that's where all my fun home workout gear comes in! It probably seems frivolous to care about what color your weights are — until we start talking about that pesky motivation. If you actually like your gear, you are way more likely to get excited about it.
Here are all my suggestions for gear that will make your home workouts a little more fun!
A Really Smart Jump Rope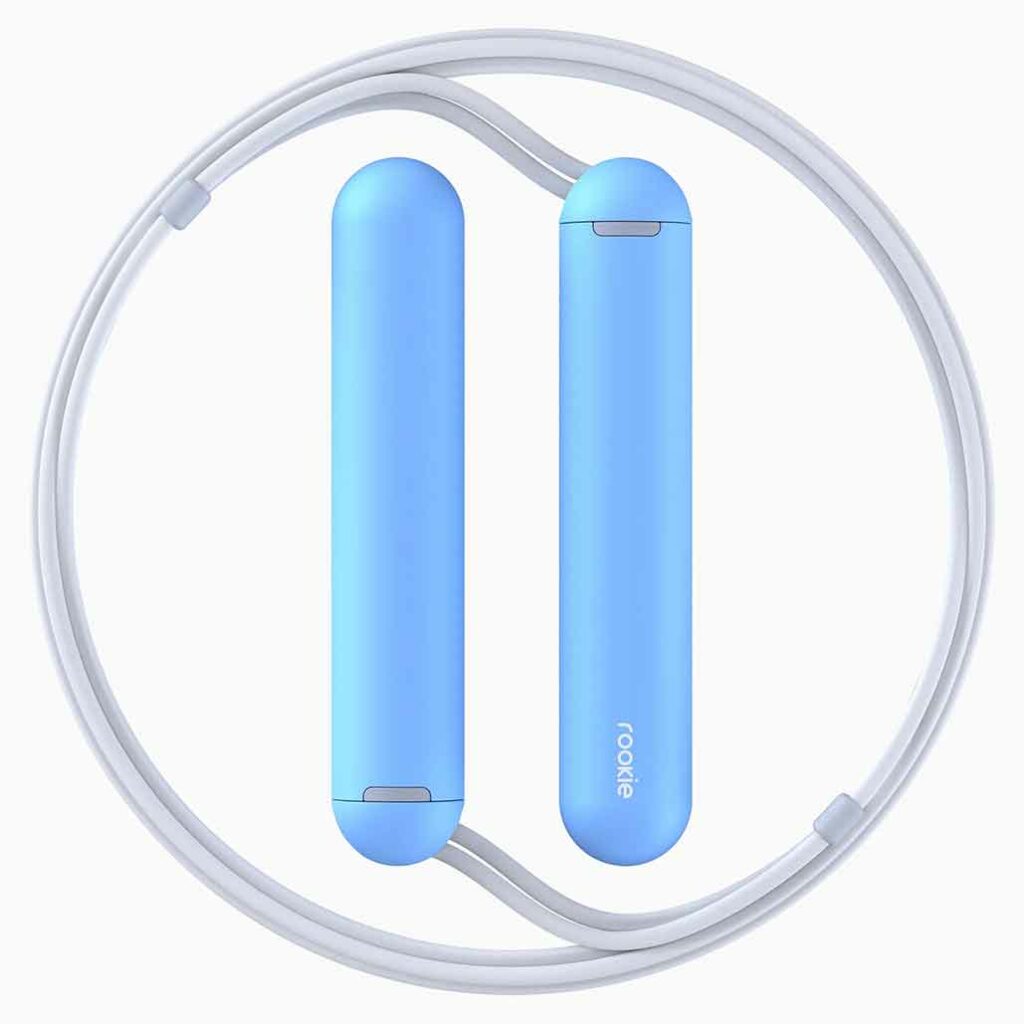 Jumping rope is a fun schoolyard classic, but it's also a great full-body workout. You will be improving your cardio and muscle strength while having fun. This particular rope is special, though. In true modern-day fashion, this rope syncs to your smartphone!
The SmartRope Rookie records your exercise data, such as jump counts, duration, and estimated calories burned. In the app, you can compete with your friends who use SmartRope, too, and see your rankings among SmartRope users around the world. It also features an adjustable length so anyone can use it, and durable alloy ball bearings in each handle for smooth and stable rope rotation. And if you're working out in a small indoor space, you can also pick up the cordless Donut.
Check it out here: Tangram SmartRope Rookie
Weights That Are as Good as Gold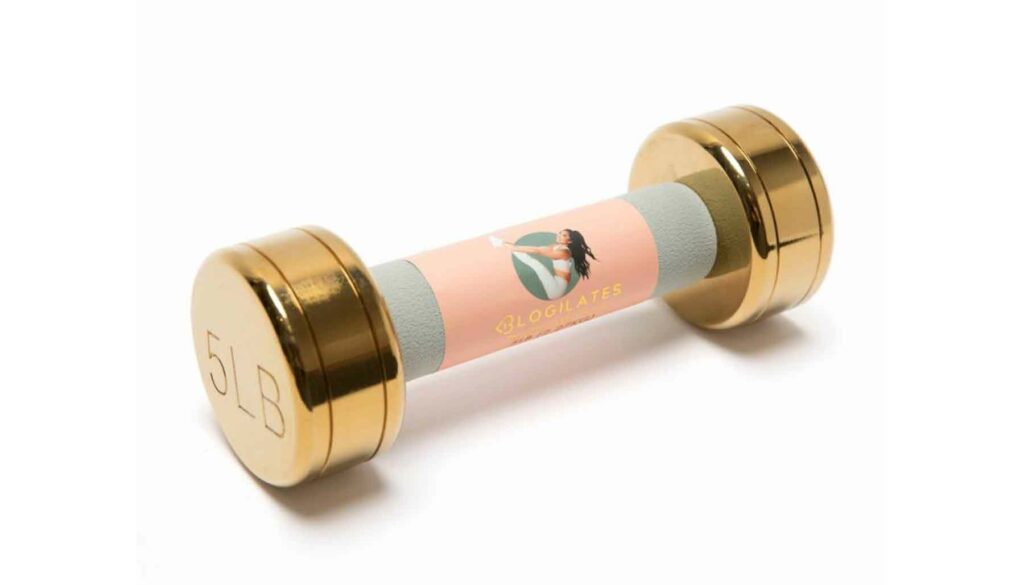 Until recently, hand weights were definitely functional, but no one cared about the design. If you would prefer having something that doesn't look like a hand-me-down from your dad's home gym in the '80s, dumbbells are finally getting a makeover.
These Blogilates hand weights feature a stylish gold tone finish to make you feel like a million bucks while you tone up, while the cushy foam handle provides comfy gripping. And the color-coded grip tells you the weight amount so you can spot it in an instant – because these flashy weights come in 15lbs, 10lbs, 8lbs, 5lbs, and 3lbs. In case you need a matching kettlebell, they've got those in gold, too.
Check it out here: Blogilates Dumbbell in Gold, 5lbs
Bouncing Around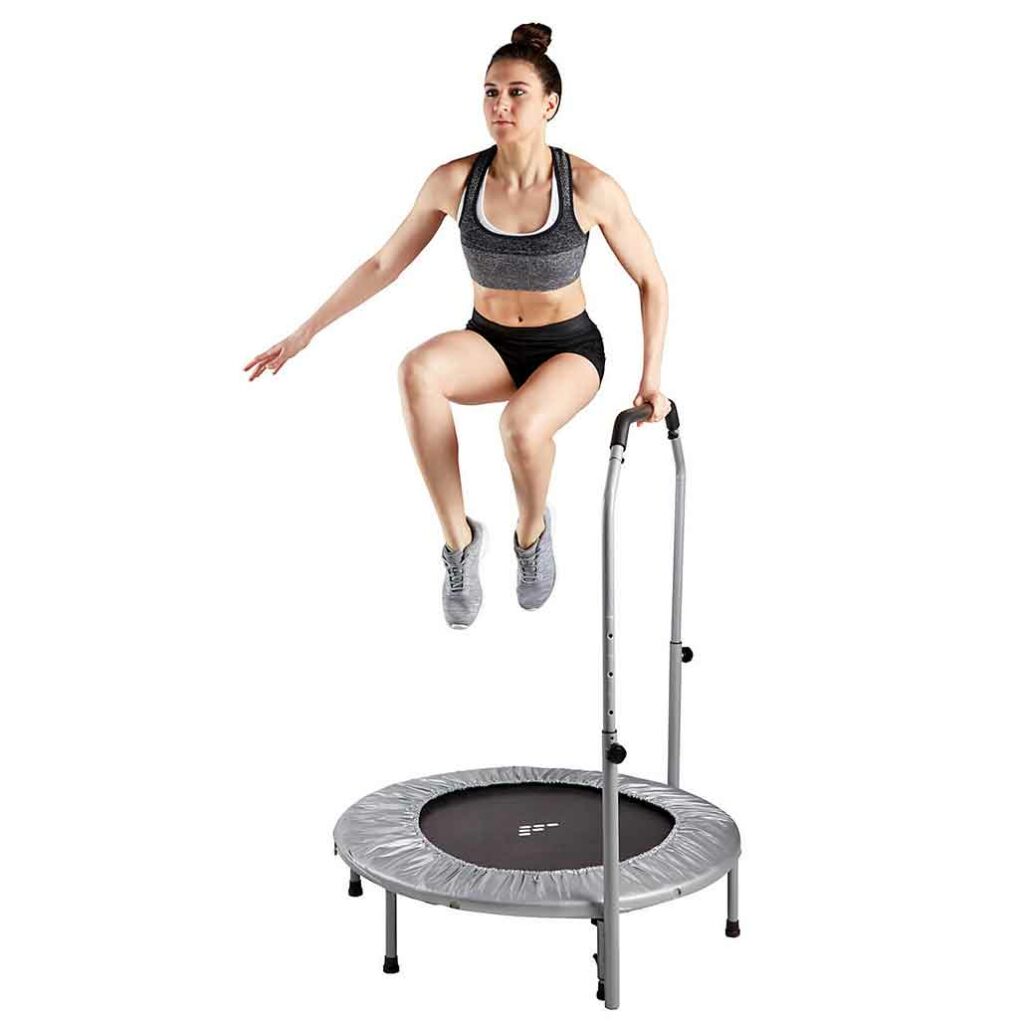 Your local gym probably doesn't have one of these! (And if it does, I bet someone's always hogging it!) Remember how much fun it was as a kid bouncing around on a trampoline? you can still have fun bouncing around as an adult, and this time, you get to call it exercise.
Jumping, or rebounding, actually helps burn fat and build muscle, firming up your legs, arms, hips, and stomach. Trampolines can also improve your balance and agility. The best part, though, is that a small trampoline will allow you to do effective cardio in a small space. This small one features a handle, and it folds up for easy storage.
Check it out here: BCG Adults Aerobic Rebounder
Color Coded Resistance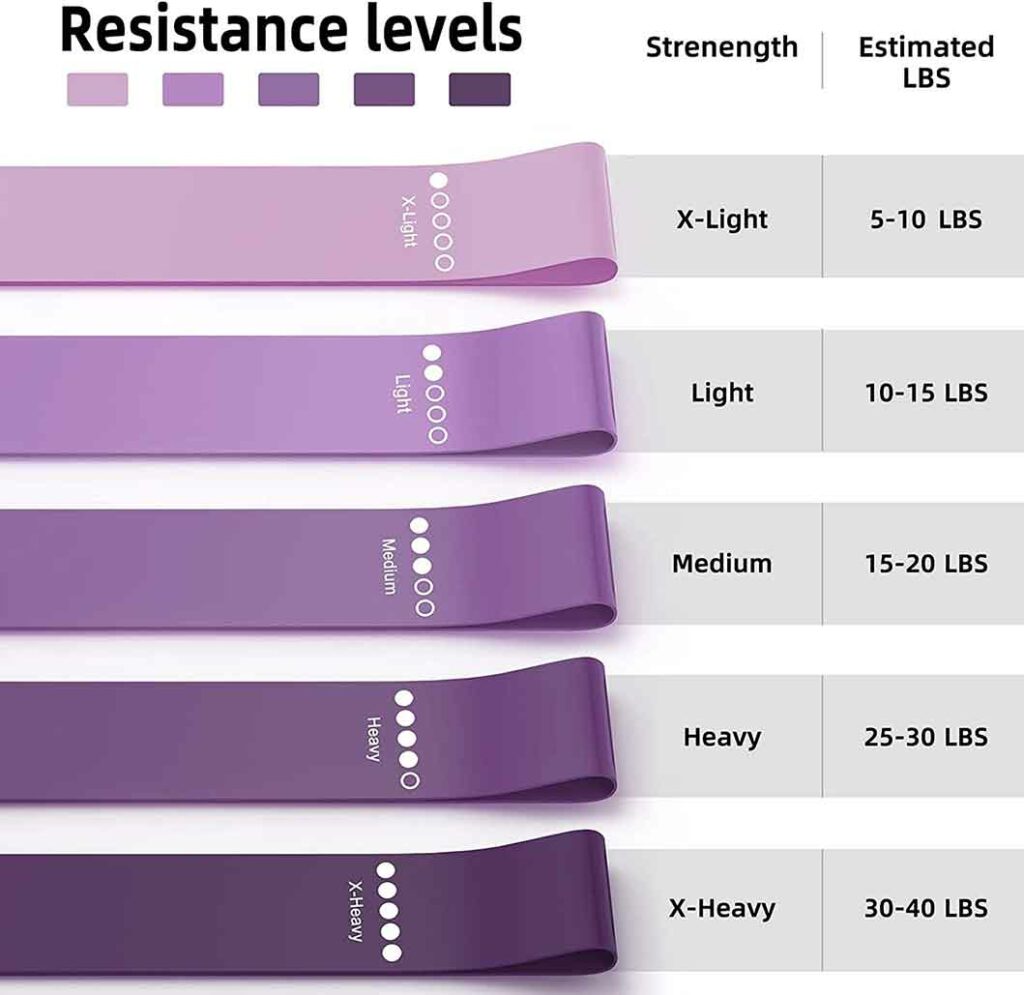 A while back, I decided to take a chance on resistance bands for my home workouts. These things are incredibly versatile and can do some of the same things that you get from larger equipment. That's great for people who don't have a lot of space to store workout gear because they fold up to basically nothing at the end of the day.
Use them to target your hips, legs, chest, arms, back, and more. A set of resistance bands that includes a few different strength levels is the best way to go, so you can really work out your whole body and change up how hard or easy your workout is. I really like sets that are color-coded in monochromatic colors, though, because it's better looking. No, having them all match doesn't make them work better, but it does make me smile!
Check it out here: Resistance Bands, Set of 5 in Purples
Luck of the Draw
Sometimes, a little spontaneity is all you need to make your workout routine a little more interesting. By using exercise cards to map out your routine, it'll never be the same thing twice. You will never burn out from repeating the same workout week after week. It's also great for indecisive folks, like me. You will never waste precious time trying to make up your mind on what to do that day. Go ahead and pull cards to plan out the entire week!
There are 50 cards with workouts and 7 featuring comprehensive routines. All of these cards feature detailed illustrations, instructions to get you going, and tips.
Check it out here: Instructional Fitness Workout Cards
Seriously Fashionable Workout Accessories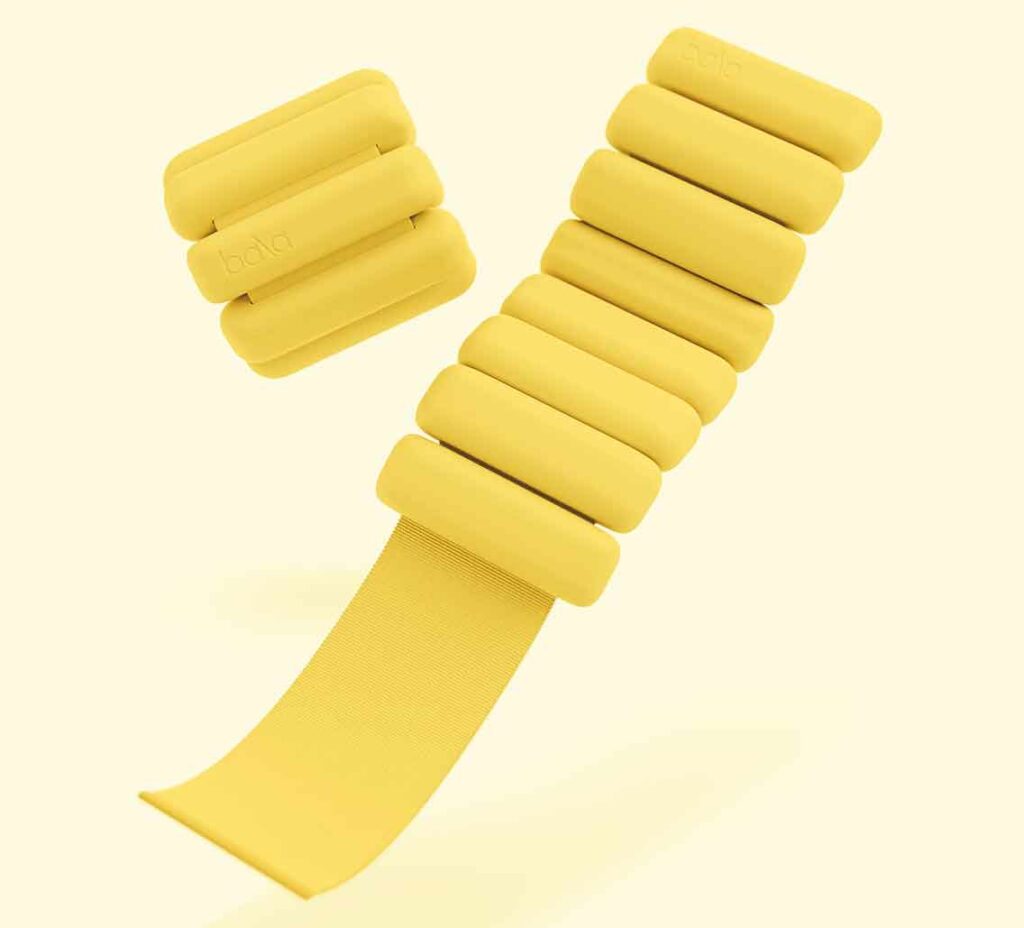 The wrist and ankle weight hasn't seen a lot of design innovation over the years. They're mostly just functional. But if you want to look stylish while you sweat it out, check out Bala Bangles. Looking cool doesn't make them any more effective, but it does make them more fun.
In terms of function, they work just like other wrist and ankle weights: strap them on to get a little extra oomph out of your workout. They come in one- or two-pound options and several different colors. It's worth noting that, unlike other ankle weights, these are made from recycled steel instead of sand. That means they are less prone to leaking than those sand-filled weights.
Check it out here: Bala Bangles
Put a Ring on It (Your Fitness Routine, That Is)
I know I already talked about Bala Bangles, but Bala actually makes another fitness product that is too good not to mention: the Power Ring. They say you shouldn't reinvent the wheel, but I don't think that applies here. Bala's Power Ring essentially takes the place of a kettlebell, a dumbbell, and weight plates all at the same time – but it's been wrapped in soft, comfy silicone that makes it extremely easy to grip and handle.
Coming in 15lbs, 10lbs, 8lbs, and 5lbs,  you can use it for strength training, HIIT, and aerobics. Increase strength, agility, endurance, and balance as you press, hold, swing, and squat. And you can do all that in style because it comes in seven different colors. Go ahead and color-coordinate with your Bala Bangles.
Check it out here: The Power Ring
Playing Games
My primary mode of easy cardio for the last couple of decades has been playing video games. And no, I'm really not kidding. It started when Dance Dance Revolution jumped out of the arcade and into my living room on the Playstation, and it continued when Nintendo gifted us all the Wii and its wireless motion-sensing controller.
These days, you can get in your cardio while having some serious fun with a few different options out there. I like the Nintendo Switch, which offers plenty of dancing, boxing, and other fitness games. But there are other consoles and VR systems, too.
Check it out here: Nintendo Switch Console